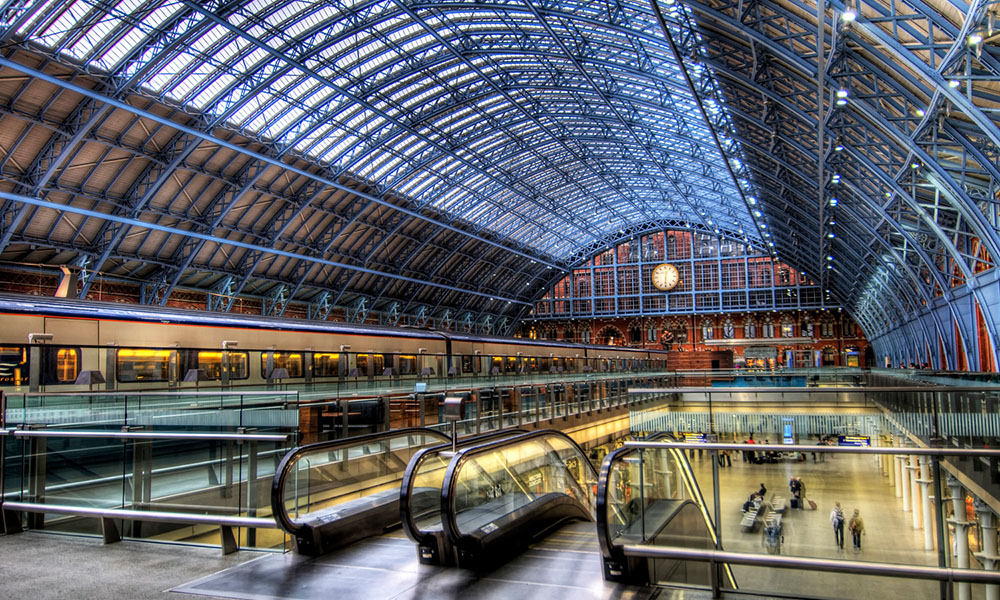 Client
Eurostar
Channel-Tunnel-Rail-Link
Business Area
Transport
Mobility
Infrastructure
Location
Great Britain
France
Belgium
Description
The Eurostar high-speed train, which provides a direct train connection between Great Britain, France and Belgium, in the course of its expansion required a fundamentally new rail network on the UK side in order to make better use of the speed potential in Great Britain as well.
As part of this line extension, the listed London St. Pancras railway station was completely restored, extended and adapted to the new requirements in order to serve as a new end terminal in the future.
Outcome
Uptico was part of a multidisciplinary and multinational planning and project management team responsible for the implementation of the new section on the British side, which, once completed in conjunction with mainland Europe, resulted in a significant reduction in journey times for train passengers.
The connection to the two Eurostar terminals in Paris and Brussels will also offer train passengers improved connections within Europe to neighbouring countries such as the Netherlands and Germany.