The more trades are required for a construction, the greater the effort required to coordinate them
Construction services as a product
As a general contractor with many years of project experience in "Building within existing structures" and with a broad network of reliable partners and subcontractors, bundle all the requested construction services as a turnkey end product.
By communicating closely with our customers, we support their design teams in the elaboration of construction details and methods and develop efficient solutions for the implementation of planning and design on the construction site.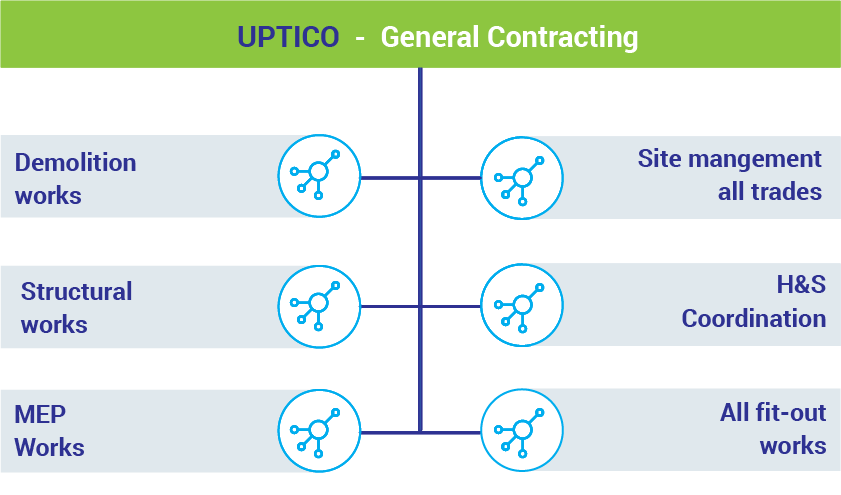 For our customers, our team of project managers and site managers assumes the function of the "single point of contact". Through the centrally controlled management of all finishing trades, we can guarantee, through control and overview, to deliver projects in the desired quality, within the agreed time and within the estimated budget.